We made (Pinterest-inspired) painted mason jar centerpieces for my sister-in-law's baby shower. These painted mason jars are easy to make and look so good. I am obsessed and continued spray painting all the glass items I had in my house. It was mid-February and the temperature was like 65 degrees so thankfully we were able to do them outside.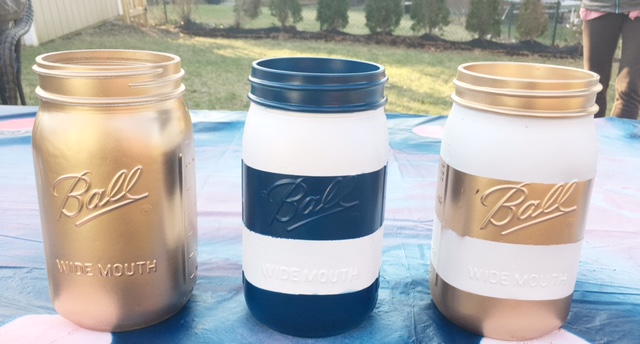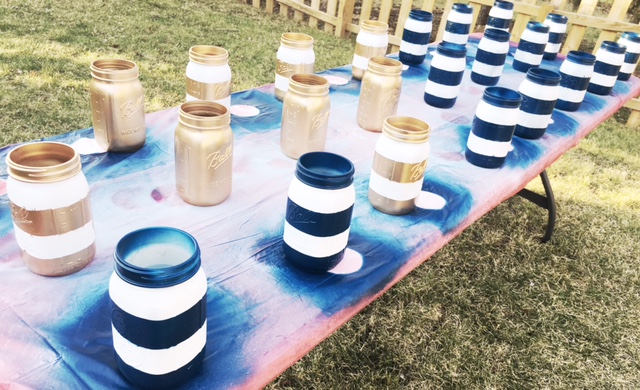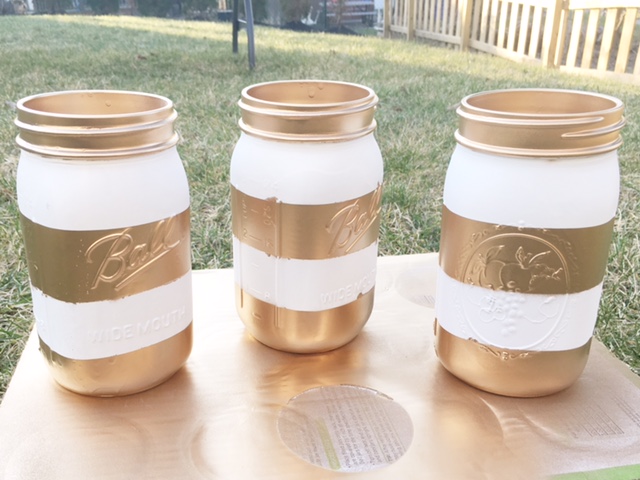 These are great for shower centerpieces or home decor. After seeing how great they looked, I ended up making some for around my house. Here are the step by step instructions!
Step 1: Start with any clear glass item.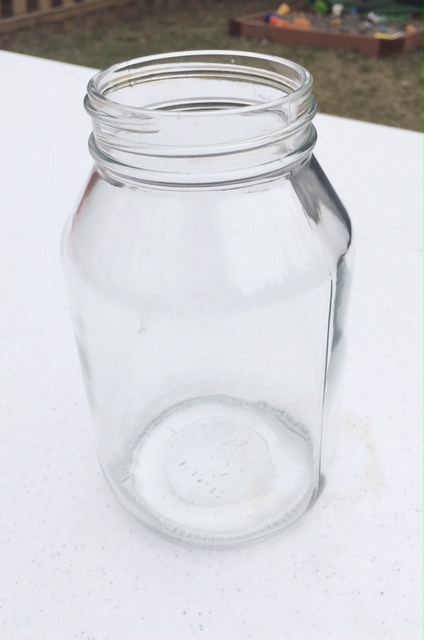 Step 2: Spray paint your base color. Take your time spray painting. It is best to do several light coats otherwise it will be runny and uneven. Patience! Speaking from experience, be aware of the direction the wind is blowing.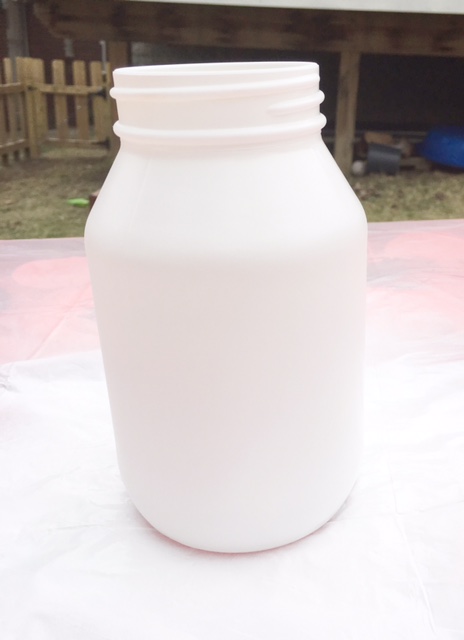 Step 3: Put painters tape on the dry jar to protect the areas you want to keep white. Be sure to run your fingers around all the edges of the tape and press it down to avoid paint running under the tape. Putting the tape on straight can be challenging. It helps if you are working with a jar that has markings to use as a guide. When we did the centerpieces the jars had markings and when I did it myself I used a plain jar. It was much more challenging to get straight lines with the plain glass jar.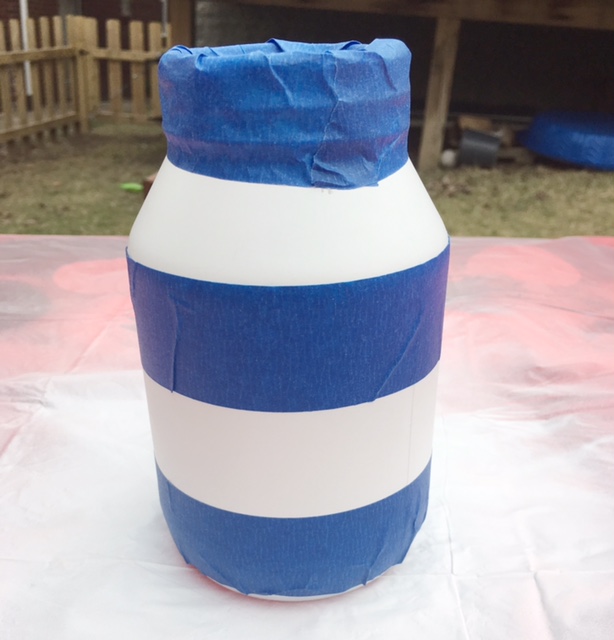 Step 4: Spray paint the opposite color. Go easy with the spray paint, put it on light, and move slowly. This is the most delicate part of the project because you don't want the black paint to run down behind the tape onto the white. Now wait for the black paint to dry.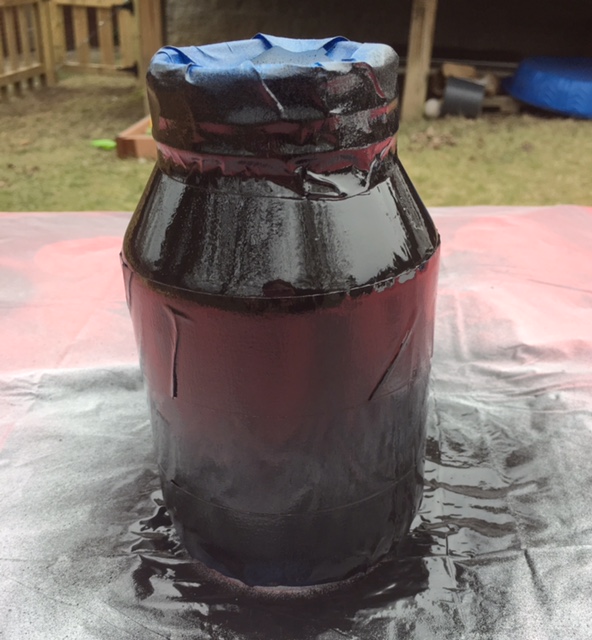 Step 5: Spray paint all the items you own with this awesome gold color until nap time is over!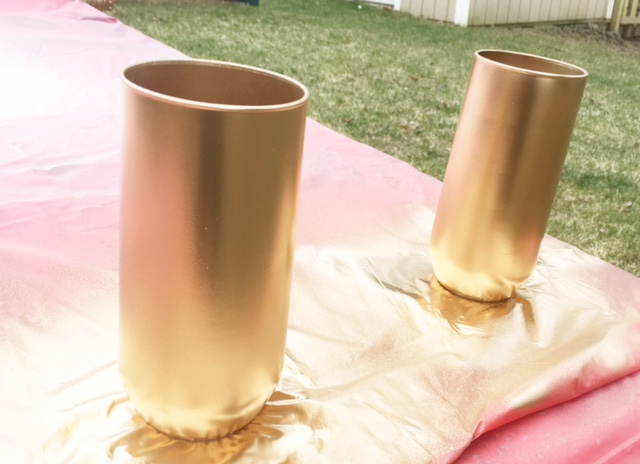 Step 6: Gently remove the painters tape and you are done! Looks awesome, right?!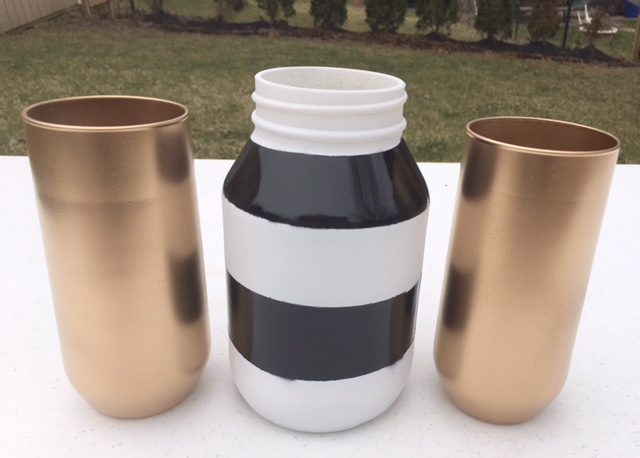 Let me know if you try this painted mason jar project. I want to see how yours come out and your end use for them!